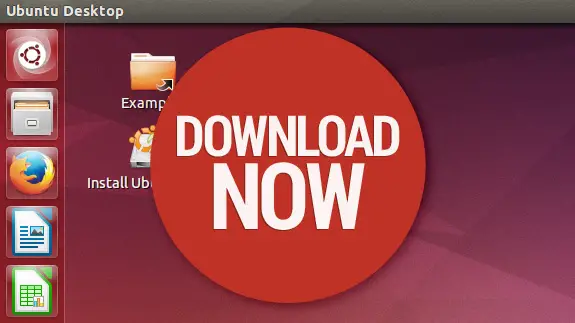 Ubuntu operating system is distributed for free and is free to download. The latest version of Ubuntu will always be downloaded from the official site.
You already have a few choices you need to make. There is (except for six months every two years) the LTS release (Long Term Support) and the latest cutting edge release. While both are usually considered stable enough for everyday use, the LTS release is more stable and is supported for five years from its release date. The releases in between LTS releases are only supported for nine months so you must upgrade to a newer release every six months if you go that route. However, if you're having hardware issues on an LTS release, you'll probably find better support for your hardware on the cutting edge releases.

Then there's the question of choosing 64-bit and 32-bit. Nowadays, you should always pick 64-bit unless you know that your computer is too old and cannot support it. There used to be a general "rule" floating around saying that you shouldn't use 64-bit unless you have 3GB of RAM or more, but you can ignore that. All systems should take advantage of 64-bit even if they have smaller amounts of RAM.
We have different types of Ubuntu operating systems, they are Ubuntu Desktop, Ubuntu Server, Ubuntu Cloud and Ubuntu for Mobile devices and Tablet.
Check out our Step by step guide to install Ubuntu 15.10 for beginners to learn how you can easily install your downloaded Ubuntu Desktop
To download Ubuntu Desktop and Server from Official Website;
Click on Ubuntu Desktop
Select your preferred Ubuntu Version (The Latest is Ubuntu 16.04 LTS which is the official recommended version for all users.
And Click Download.
Download Ubuntu Desktop and Server from direct links
Alternatively, you can download Ubuntu from the links below (Note: We don't mirror these files, they are links to the official downloads on www.ubuntu.com/download).
Ubuntu Direct Download Links (It is recommended to download the 64bit versions for better performance and security):
Download Ubuntu Desktop (Direct Links)
Download Ubuntu Server (Direct Links)
Ubuntu Desktop  – a boot disk LiveCD, from which you can run Ubuntu without any change. If you want to install Ubuntu at home or at work to use in your daily work – this is exactly what you need.
Ubuntu Server  – a disc to install the server system in text mode. This variant is only suitable for installation on a server and includes a graphical user interface.